Recently I was in line at the airport waiting to go through security when two gentlemen stepped out of line behind me and moved over into the express lane. The guy in front of me turned his head and said, "Hey, where are they going?" I said, "They must be in first class on their flight so they get the shorter line." He then turned back around and said, "Well, I don't need a line to define me."
I smiled and didn't say anything. But for the rest of that flight I kept asking myself, What defines me? I thought about what someone could discover about me if they were to find my wallet. Would its contents provide enough evidence to define who I am?
My wallet contains my driver's license, some pictures, my brief goal list, various credit and membership cards, some cash, and a few business cards. Hmm. OK, what if you got a hold of my iPhone? Would that do it?
On my phone, you would see lots more pictures even a few videos, my journal notes, various apps that interest me, books I'm reading, and some recent texts and e-mail conversations. Would that be enough to define me? Probably more than my beat-up brown wallet.
How do you define a person? If we're not careful, we could fall into the trap of thinking monetary accomplishment defines who we are. We tend to focus on the clothes we wear, the car we drive, or the home we live in. Is that all there is to it?
What about our past? A lot of people would think we are the sum total of all our experiences. Does our past really define us? Should it?
I remember hearing someone once say, "All that I am is everything I'm going after." I love that answer. To me, that means the past does not equal the future. We're never stuck. This very moment is full of wonderful opportunities to become whatever we want to be.
What are you going after? Think about what really, really, deep-down matters to you. Go after that. Let that define you.
LLC
Bryan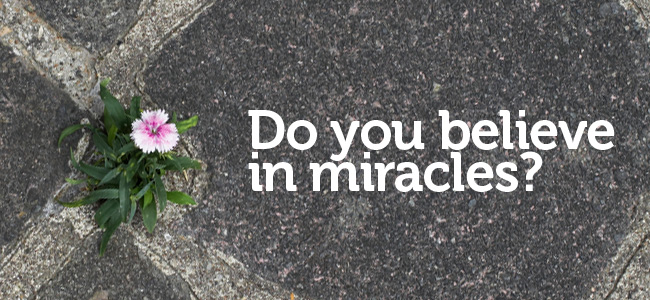 We sometimes use the term miracle loosely, but the fact that it always seems to come up when something amazing happens speaks to the fact that most people believe in them. Even if America's broader culture doesn't recognize a higher power—even if it's not politically correct to talk about religion—79 percent of Americans do believe in miracles, according to ABC News. (more…)
Follow Bryan Thayer
Read his full bio here
Life Leaves Clues
Bryan Thayer's latest book will give you the edge you need to see what others don't. Discover your ultimate potential now!


Order Your Copy!

The One Minute Networker
The One Minute Networker will help you harness the power of your network!


Order Your Copy!

Tags:
prompting, value, endurance, Time, Mentoring, Communication, sacrifice, hard work, Faith, Trust, worth, family, potential, surprise, practice, optimism, parenting, kindness, Focus, love, humble, uncover, success, Happiness, Attitude, forgiveness, siblings, Discipline, gratitude, progress, God, understanding, Listening, Attraction, Courage, service, Leadership, generosity, Action, Coaching, Perseverance, Patience, christmas, example, perspective
Download the One Minute Networker
iTunes
Book Bryan for your Event
Get your crowd motivated and inspired, and a little entertained. Every person in the crowd will end up with ideas and action lists for making life, business, or both, just that much better.

Learn More